Today has been nice.  Well, my husband waking me up at a gawd-awful hour to take Jack to his 8:30 am baseball camp and Nicks 9am basketball wasn't nice.  And Nick pooping out and whining at the end isn't ever fun ... but after that. 
We went to Target.  My mecca of happiness.  We always go in for one thing...and 100 bucks (or more) later leave happy.  There's ALWAYS something we need in Target.  We got a fancy new dual shower head -- with massagers etc.  And a new caddy thing so stuff would stop falling on us. Also got some cute Easter things ... and some V-Day things on sale. And Nick got a Spiderman shirt.  He's obsessed with Spider man. 
We came home and Ryan got a fire going, and I laid down for some peace and quiet and to read a book.   And this is what happens: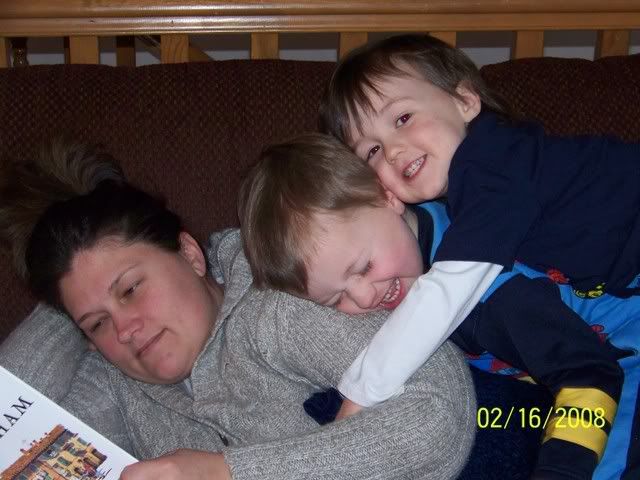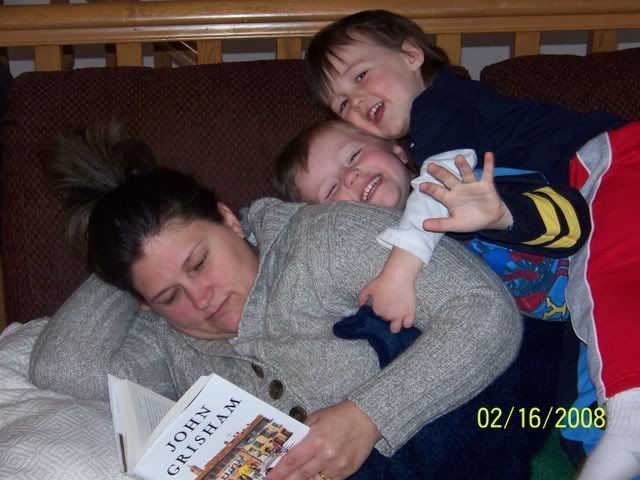 Eh, I could still read.  They were like wiggly blankets.